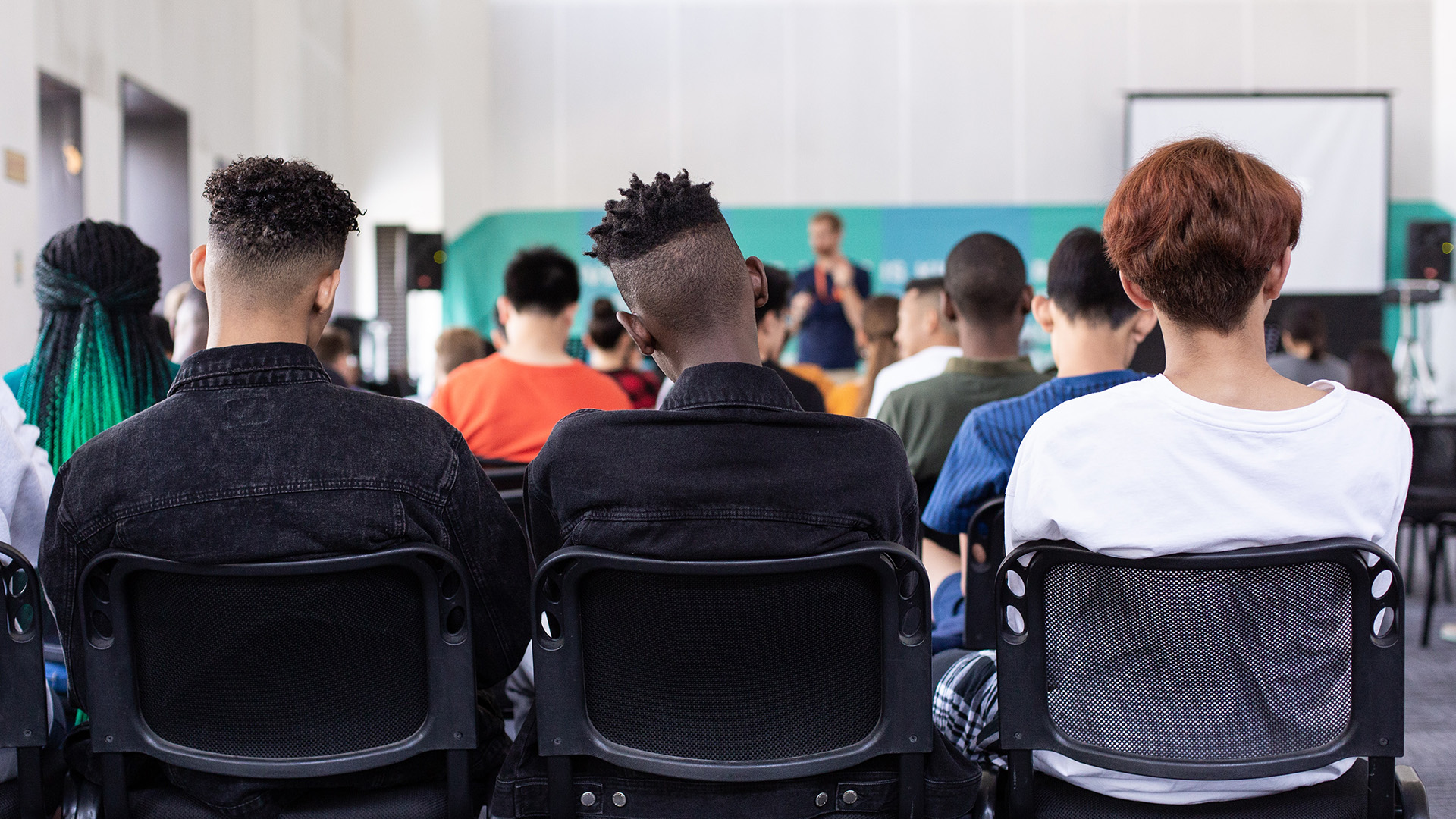 7 Reasons Why Finding a Youth Minister Is Difficult
Six months ago my wife and I resumed our lives and moved to another city as I started a new pastorate. As we searched for a home, we quickly realized that there were very few homes on the market, almost all of which are selling well above asking price and the options are slim. We were looking for a house at the top of the market.
The tough housing market has nothing to do with the current drought for young ministers. In my conversations with other pastors and church leaders, this is one of the most common complaints: "We can't find a youth minister."
Here are seven possible reasons for this shortage.
1. Youth Ministry Horror Stories
The pastors speak and the stories come out. There are too many nightmarish stories of those who started ministering to students and found the leap to lead the pastor was an unbridgeable chasm. There are those who have been abused, underpaid and disrespected as if they were holy babysitters rather than "real" ministers. Parents Outsource Discipleship To Youth Ministers, Then Blame them for the struggles of their own children. The burnout is real and the youth ministry seems to be chewing up and spitting out far too many young ministers.
The burnout is real and the youth ministry seems to be chewing up and spitting out far too many young ministers.
2. The lure of church planting
Church planting has become much more popular among young people called to ministry. A generation ago, it was widely believed that at age 25 or 30 a minister was still too inexperienced for the grueling ministry of church planting. Instead, they could start as a youth minister to serve and learn the ropes. Today, many seminary graduates would rather work in a coffee shop and help plant a church than face the challenges of youth ministry.
3. Ungodly motives about money
There is less money in youth ministry than anywhere else. Is this wrong? Yes. Is this reality? Yes too. Many young pastors rightly refuse to impoverish their families as countless pastors once did. On the other hand, some who are called and qualified prefer to continue selling cars or cell phones, as they did in seminary, rather than take a pay cut for what God has called them to do.
Too many people resist ministry opportunities under the guise of supporting their families (which is admirable), while in fact wanting to follow worldly standards for a comfortable life. Young seminarian: do not go to a church where you can't feed your family, or where an emergency would break you. But consider going to a church where you drive a Taurus instead of a Tahoe.
4. Desires for upward mobility
Large churches are labor intensive. You can climb the ranks faster in these large ponds. It is no longer uncommon to turn down a ministry position to stay in a well-placed internship, residency, or fellowship program. This is not a criticism in itself. I did a residency program, and some of them provide very fruitful experiences. It is telling of our times that many people called to be pastors would rather raise their pay to work in a mega-church than be a youth pastor in a small town or small church.
5. Idolize places and people
For many seminaries, leaving the city where their school is located is equivalent to the call of Jonah in Nineveh. In a small town or a small church, ministry has come to be seen as a punishment rather than a privilege.
In a small town or a small church, ministry has come to be seen as a punishment rather than a privilege.
Or the Minister's spouse could draw a line: "I will not move X distance away from my (mother, family, friends, etc.). Insisting that God calls us only to where we are comfortable is not a limited way to accept his call, it is a socially accepted way to reject his call.
6. Ministry Aspirations
There are a few good motivations contributing to this trend. Many Potential Youth Ministers Are Not Passionate About Student Ministry specifically, and yet do not want to treat the position as a stepping stone. It is noble. If you just want to build a resume and get out after six months, don't apply.
But if making disciples is your passion, there is no more fertile ground than among students. It's not a demotion to invest in it for a season while being open to future opportunities as a senior pastor, follower pastor, or missionary. Do not miss the great need and all that can be accomplished in the short term with the students.
7. Broken promises
Youth leaders often tell stories of senior pastors who have never spent time with them or invested in them. Worse, it can happen after the recruiting stages where discipleship, investment, and preaching opportunities have been promised. When these fail to materialize, it can be devastating. No one wants to hold a ministerial position just to be isolated and ignored, and stuck.
Worse, not only do countless youth pastors leave the ministry after being abused, trampled on, or never championed by their senior pastor, it is often that pastor who recruited them into this role! These failures to invest in youth ministers – or worse, directly mistreat them – harm the church and make youth ministry unattractive to the next generation. Pastors can make disciples in part by investing in youth pastors.
Youth ministry can be an incubator for pastors as they learn to work with volunteers, build systems, and preach the Word, all with the investment of a senior pastor. Or it may be an ongoing vocation to serve students.
Youth ministry is real ministry, and youth pastors are real pastors. Barna estimates that 64% of people who give their life to Christ do so before the age of 18. Perhaps one of the most critical mission fields, especially in this cultural moment, is that of high school students on the brink of radical cultural change. Yet no one, it seems, wants to do it.