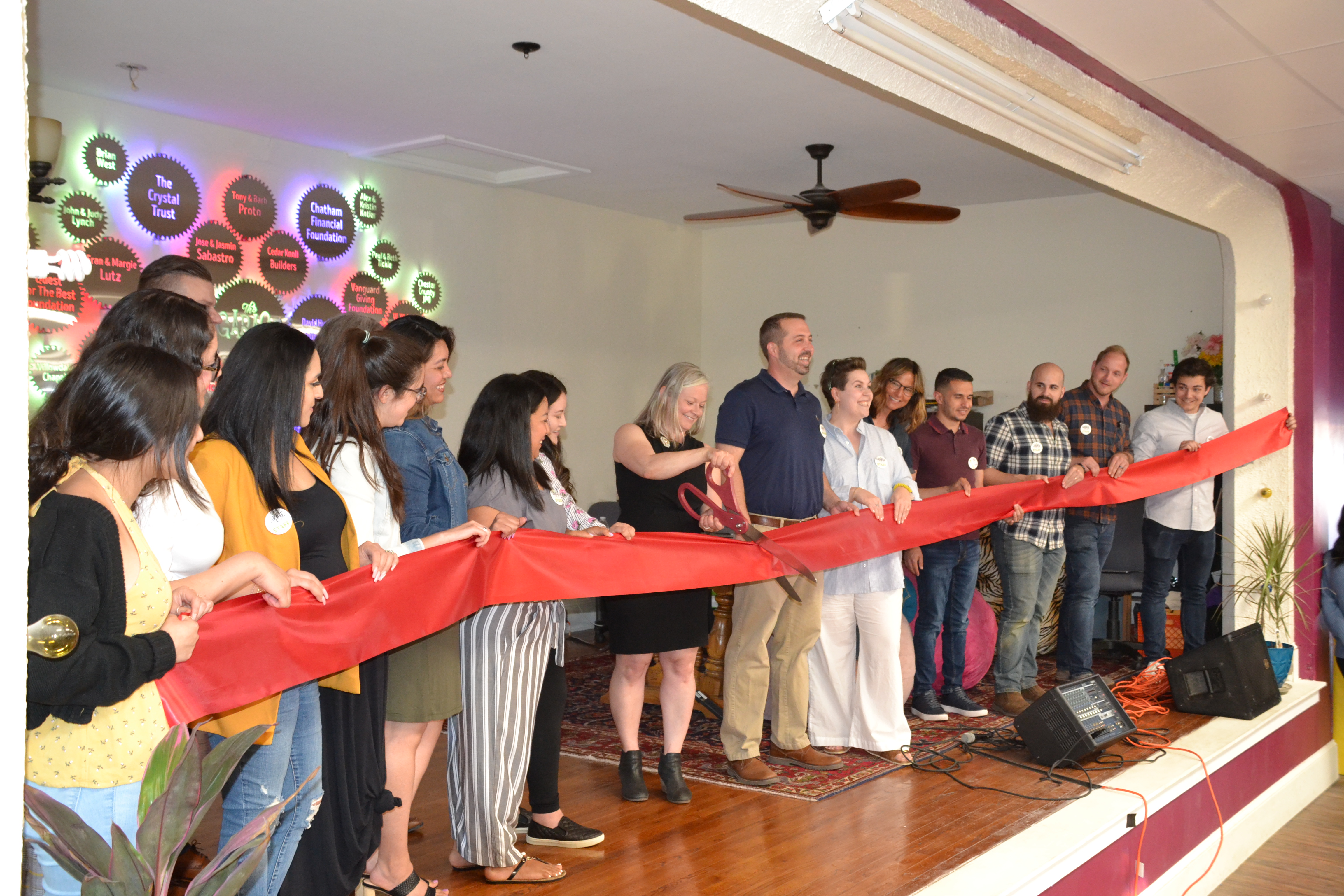 A new home for the Garage Community & Youth Center
By Richard L. Gaw
Personal editor
On May 2, in the borough of Avondale, Hope, Imagination and Promise opened their doors and let the community in.
Before almost 200 students, friends, volunteers, board members and elected officials, the Garage Community & Youth Center hosted a ribbon-cutting ceremony to officially open their new location at 121 Pennsylvania Avenue – the former office of a ServPro and known to many as the Avondale Fire Station.
Following the organization's purchase of the building on September 17, 2021, garage staff, its board of directors and several volunteers worked with contractors to renovate the interior of the building which will provide nearly four times more space for student activities than its former location on Rosehill Avenue in West Grove.
Currently in the first of two phases of renovations, the two-story 11,000 square foot facility will include a multi-purpose hall with a stage, two ADA-comsoft bathrooms, an indoor gym, creative spaces, full service commercial kitchen, a meal preparation and distribution area, administrative offices and space for local non-profit organizations and legal aid partners of the Garage.
"For the young people of our community, South Chester County and the Avon Grove School District, this is a milestone event," said Garage General Manager Kristin Proto, who was joined by agency staff and board at the groundbreaking ceremony. "Having this space and being able to expand our services and programs to more students is a turning point not only for our organization, but for the entire community."
Proto said The Garage's $900,000 fundraising campaign, launched earlier this year, has already raisedd over $750,000 and will weed to finish purchase of the building and finance additional renovations. She said she expects the campaign to reach its goal by the end of the summer and the renovations to be complete by 2023.
Rep. chrIstina Sappey welcomed the Garage's decision to move its West Grove-Avondale site into an existing structure. She compared it to the decision several years ago which upgraded the Wegmans in Downingtown to the former site of a Hechinger.
"They didn't take over a field or buy a farm," she said. "This is how we should be thinking about real estate and communities and reorienting them. It's not always feasible, but whenever it can happen, it's a good thing, and we should all invest in existing infrastructure.
Board Director Sean Deminski praised the vision of Proto and Garage staff to envision the conversion of an old fire station into a new home for the organization.
"When I first saw the building, it was very clear to me that it would work not just for The Garage but for the community," he said. "Being in the center of town, it gives The Garage a sense that we're putting down roots and creating a foundation here for the foreseeable future."
Jim Mercante, co-chair of the Digital Equity Coalition in South Chester County, has been a strong supporter of The Garage through the Southern Chester County Opportunity Network.
"For some of these kids who come to the Garage, their parents have two or three jobs, and their older siblings often have to take care of them," he said. "If there wasn't a place like The Garage for them to engage in learning and socializing, what would happen to these children who might otherwise be forgotten and sink into a sense of despair ?
"Each of these young people has the talent and potential to make a meaningful contribution to their family, community, and America at large, and The Garage helps make that happen."
Learn more about Avondale Garages fundraising campaign, visit www.garageyouthcenter.org.
To contact editor Richard L. Gaw, e-mail [email protected].