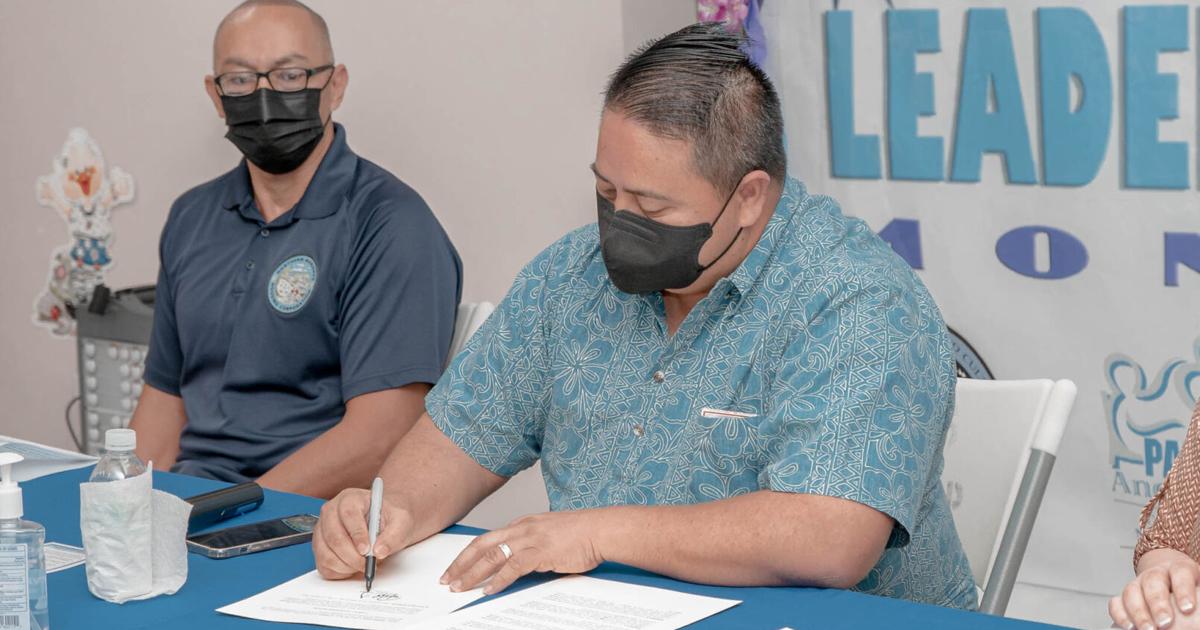 An expanded youth center in Tanapag is now open | News
GOVERNOR Ralph DLG Torres joined the Youth Services Division on Tuesday to open a much larger Tanapag Youth Center.
Also present at the event were speaker Edmund S. Villagomez, Representative Joseph Leepan T. Guerrero and Northern Marianas Housing Corp. General Manager Jesse Palacios. Reverend Isaac M. Ayuyu blessed the youth center as part of the opening ceremony.
Additionally, the Governor proclaimed February Parent Leadership Month.
DYS Administrator Vivian Sablan said her division, which is part of the Department of Community and Cultural Affairs, received $200,000 for the project as part of a block grant for Community Development of Housing and Housing. urban development through the NMHC.
"Our greatest gratitude to the Honorable Governor Torres for reviewing and prioritizing this project and ensuring the request was funded," Sablan said. She also thanked Palacios, NMHC Deputy Corporate Director Zenie Mafnas, DYS Planner Tricia Tenorio and NMHC's Jacob Muna "with whom we had countless meetings to ensure the project was executed for the benefit of families and communities in general".
Sablan said DYS wrote the grant application in 2018, but Super Typhoon Yutu, recovery efforts in 2019 and the Covid-19 pandemic delayed the process.
After "countless planning and meetings, the project finally kicked off in April 2021, and now here we are, a rehabilitated and expanded facility that will allow all of us to improve services."
In the coming weeks, Sablan said DYS will host classes for parents, parent support group sessions, financial literacy classes for parents and youth, resume writing and mentoring sessions for young people, among other activities.
She also said that DYS works in partnership with Representative Sheila Babauta's office to conduct these educational activities.