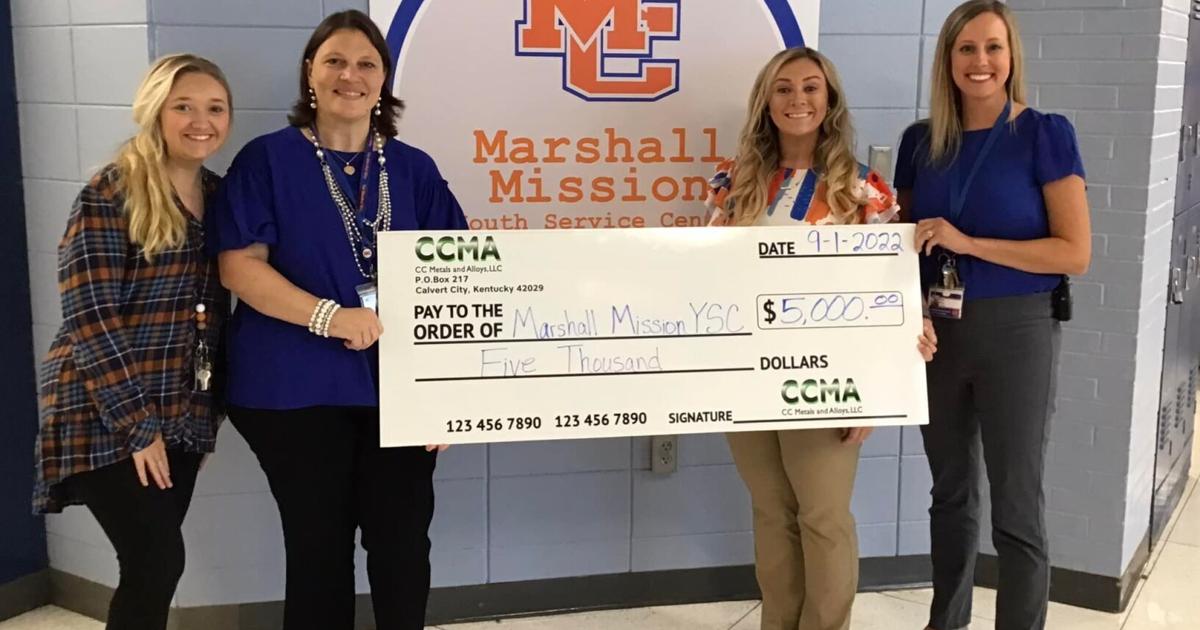 CCMA donates $5,000 to Marshall Mission Youth Services | New
MARSHALL COUNTY, KY – A Marshall County business has donated $5,000 to the county school district's youth service center.
On Thursday, a representative from Calvert City Metal and Alloys presented a ceremonial check to the Marshall Mission Youth Services Center. The center aims to help meet the needs of students by donating school supplies and providing resources in areas such as college and career readiness, job opportunities, health and wellness. being, family crisis support and drug abuse prevention programs.
Marshall County Schools shared a photo Thursday afternoon showing Calvert City Metal and Alloys Administrative Assistant Brooke Adams presenting the check to Marshall Mission YSC Assistant Coordinator Paige Buchanan at Marshall Mission Coordinator YSC, Beth Baker, and Marshall County High School Principal, Robin McCoy.