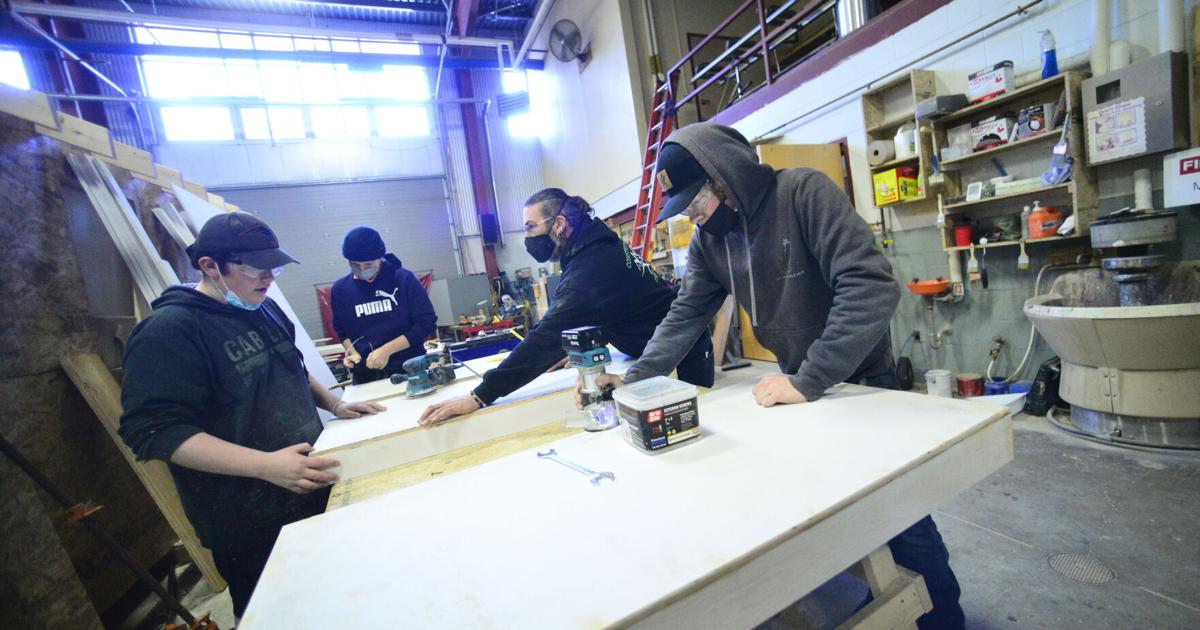 Cornstock: Cornhole Tournament in May to raise funds for youth services | Local News
BRATTLEBORO – Youth Services is recruiting teams to help with its new fundraiser – Cornstock: Cornhole for a Cause.
Students in the Windham Regional Career Center's Building Architecture program build 24 cornhole boards for the tournament from lumber and hardware donated by WW Building Supply. They do this as part of their foundation class under John Di Matteo.
"For one term, I have a small group of students who want a taste of construction and architecture," DiMatteo said. "Having small projects like cornhole boards is a great way to introduce them to hand tools and power tools, to a workshop environment, to building together, to taking pride in their work, all while focusing on safety."
DiMatteo said teaming up with a community organization like Youth Services gives students a relevant connection to the results of our work.
"Hopefully we can get a team together for the tournament, that would be a great way to bring the project full circle," he said.
cornhole for a cause will take place on Saturday, May 21 from noon to 6 p.m. at the Retreat Farm in Brattleboro. The tournament is sponsored by Chroma Technology.
There will be something for everyone at this event, including cornhole matches for groups of four or more every hour, as well as food trucks, the Thirsty Goat Pub, the Creemie Stand and music live.
The goal is to raise $20,000 to support 20 Youth Services programs in Windham County.
The $25 per player early bird registration fee is waived for those wishing to find sponsors through peer-to-peer fundraising and incentive prizes are offered at all fundraising levels. Entry fees double to $50 per person per day of the event, if lanes are still available.
Spectators are welcome with a suggested donation of $5 at the door.
For more information or to register a team of four or more, visit youthservicesinc.org/cornstock, email [email protected] or call 802-257-0361 ext. 131.