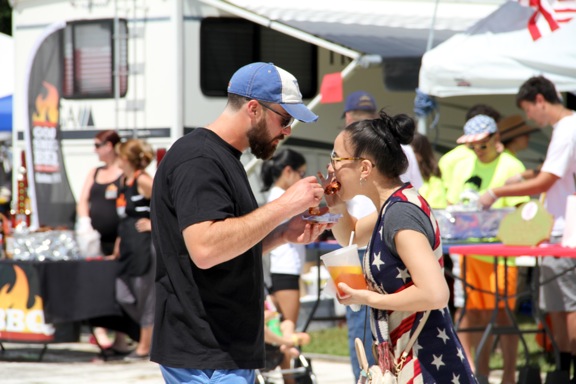 Enjoy the Gibson Brothers, BBQ and help the youth center | News, Sports, Jobs
Save the dates: Friday, September 2 through Sunday, September 4. The I Love BBQ & Music Festival returns to the North Elba Show Grounds on these dates, and while there's plenty to do, see and taste, there's a big reason to stop by.
This is the largest annual fundraiser for the Shipman Memorial Youth Center in Lake Placid, and without your support by visiting the festival, the facility would not be able to serve the town's children, ages 10 at 18, giving them a safe place to gather after school.
Dmitry Feld, Gordy Sheer and the rest of the USA Luge family who run the festival have worked hard to make sure this event stays and grows every year. After the COVID pandemic, it is now the only remaining event in New York State sanctioned by the Kansas City Barbeque Society.
Dmitry has 24 barbecue teams signed up for the competition, and Gordy has a number of musicians from across the region performing, including internationally acclaimed bluegrass band Gibson Brothers on Friday night. Additionally, there is the BMX bike show and professional wrestling. And visitors will have several opportunities to eat barbecue, including the Buck-A-Rib contest on Saturday.
Admission, other than the $15 ticket to the Gibson Brothers concert, is just $6 (free for children under 10). Learn more about www.ilbbqf.com.