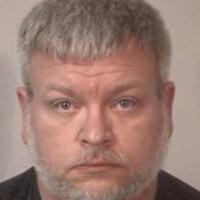 Former Fredericksburg Area Director of Youth Services Sentenced to 37 Years for Child Sex Crimes | Crime News
The former executive director of a local youth services program was ordered Tuesday to serve 37 years in prison.
Benjamin Nagle, 41, was sentenced by Spotsylvania County Circuit Court to 140, with all but 37 suspended. He was convicted of two counts of forced sodomy of a child, aggravated sexual assault, seven counts of producing child pornography and cruelty to animals.
Nagle was the longtime director of the Rappahannock Office on Youth when Spotsylvania officials received an anonymous complaint that Nagle was having an inappropriate relationship with at least two of the at-risk youth he was supposed to mentor.
The investigation which began last October showed that Nagle provided cash, video games, alcohol and drugs in return for various sexual favors. Police recovered images and videos depicting sexual acts between Nagle and an adopted son, as well as numerous photos of boys in various states of undressing.
The animal cruelty conviction stems from Nagle drowning a cat in front of one of the boys, court records show.
Several defense witnesses asked for clemency for Nagle on Tuesday, highlighting his many years of community service. Rusty McGuire, the Louisa Commonwealth Attorney who served as special prosecutor in the Nagle case, replied, "It's a dastardly affair and to say Nagle did good deeds is like saying Jeffrey Dahmer has done good deeds by escorting people home. "