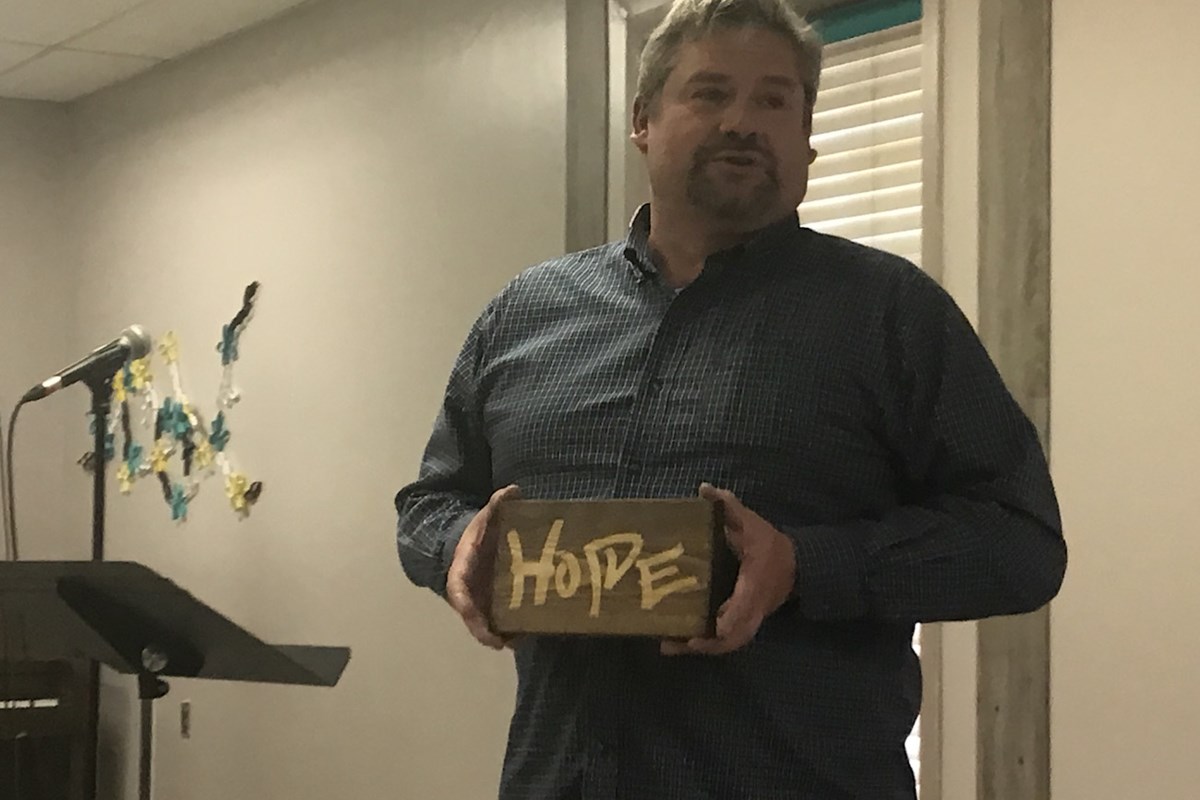 Launch of a fundraising campaign for the Territorial Youth Services building
The building is constructed behind the Territorial Alliance Church in North Battleford
NORTH BATTLEFORD – Fundraising is officially underway for a new Territorial Youth Services building.
The new building is being constructed just behind the Territorial Alliance Church in North Battleford. On Tuesday, TYS held a launch event for its fundraising campaign.
The goal is to raise $475,000 to cover the cost of the building, and the campaign is well underway with the help of Rob Rongve and the assembled fundraising campaign team. Some major donors have already been lined up and, according to program director Perry Neufeld, the campaign has already raised more than $300,000.
Some major donors were recognized at the launch event. The biggest donor to date is Serafina Energy Ltd., which plans to commit more than $100,000 to the project. Community relations director Jason Bezruchak said he raised $38,000 at a golf tournament last year and announced another $50,000 on Tuesday. Proceeds from this year's golf tournament also go to the project.
"When we look at community investment, we look at youth, education, they are all very important. When we heard about this initiative, we were very excited and wanted to be a part of it," Bezruchak said. .
Another major contribution announced on Tuesday came from the Battlefords Agency Tribal Chiefs Community Development Corporation. They contributed $50,000 to the project.
They also accepted donations of $15,000 each from RBC, Nutec Embroidery, WPD Ambulance and RBC Dominion Securities.
The donations are good news for Neufeld, who has been pushing for the new construction project for the past year. They are looking to move their programs from their current garage to a 2,720 square foot facility that will open in the fall of this year. Construction is progressing rapidly for the new building. The footprint is already in place and the structure is expected to go up this week.
"We've been dreaming about this for a long time and when you see progress happening, when you see key people in the community saying 'we'd like to get involved,' it's so encouraging," Neufeld said.
Territorial Youth Services is a non-governmental organization of the Young Offenders Branch of the Department of Justice and has been operating since 1988. It is a restitution program to help youth complete their court-ordered restitution or community service , operating six days a week to help at-risk young people aged 12 to 20. The program also helps provide life skills training and pre-employment training.
Program participants have been involved in many construction projects, including sheds, decks, fences and ice shacks. They also helped with yard maintenance, moving and transportation. Last year, Territorial Youth Services participants built more than 40 sheds and constructed 100 ice fishing huts, and provided yard care to 39 clients and lawn removals to 41 clients.