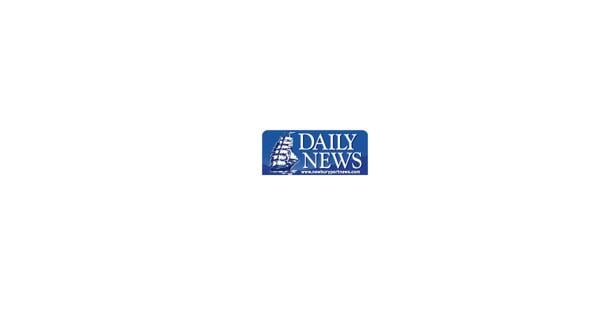 Letter: Newburyport Youth Services should move to Low Street | Opinion
For the editor:
To say I was shy as a child would be an understatement. I never wanted to leave my mother, and if I had to, I would cry until she came back. Eventually I got over my crying, but I always had anxiety when it came to trying something new.
And so it was, when my family moved to town and I was sent to NYS summer camp alone, not knowing anyone else. I hated.
But I came back the following year and slowly but surely it grew inside me.
Soon I joined some of the after school programs, such as Destination Imagination, where I gained confidence and learned to open up and have fun.
Last year I applied for a position there and landed my first real job as a summer camp counselor. I was nervous, as I had been that first week of summer camp, but as soon as I walked into Brown School to get my bearings, I knew I didn't have to. 'worry. NYS is the most welcoming group of people I have ever met. For the first time, they made me feel like I was good at something and supported. I can't even say how much I love everyone there and how happy I felt to be around such genuine and sincere people.
Like me, so many others depend on NYS because they have truly done so much to improve our community and protect our young people. Lately, Newburyport is particularly in need of the support NYS has to offer. In a 2021 survey sent to all schools in Newburyport, 72% of young people said they did not feel valued by their community (Developmental Assets: A Profile of Your Youth). These numbers are discouraging and need to be corrected. According to the American Psychological Association, a child's mental health "has a complex interactive relationship with their physical health and ability to succeed in school, work, and society." (Children's mental health). You can't put a price tag on someone's sanity, life, or sense of belonging. At times like these, when young people are struggling, the urgency for NYS to find forever homes is brought into focus.
The 59 Low St. property, which the city now owns, would be the perfect location for NYS. According to the results of the site selection committee, which were presented to the community this winter, the 59 Low St. property received a score of 191 out of 261 total points, based on criteria such as accessibility, environmental impacts, NYS needs, development and location (Egmont). While none of the locations are perfect, this was one of the top rated properties.
In addition to its high score, the Low Street property responds to the haste NYS needs. Andi Egmont, director of NYS, revealed during a presentation last December "that Low street, by far, would be the fastest [to move into](Egmont).
On February 8, the city verified that NYS would hold onto the property. The site also allows for expansion, to include a gym and parking. Additionally, the site is located on an MVRTA route and is in a centralized location for much of the city. The fact that middle and elementary kids can walk to this place after school is so important. When NYS was located at Brown School, it was not easily accessible, especially for those whose parents were working or single. Ownership of 59 Low St. would allow everyone access to NYS programs, which I think is especially important in our city, where wealth plays a huge role in a child's opportunities.
Although I have learned that Mayor Reardon has come out in favor of moving NYS to Low Street, I understand that some city councilors are in favor of returning NYS to Brown. However, I strongly suggest that they reconsider their decision and ask voters for their preferences before the vote. The Brown School would be more expensive, harder to get to, and would take a lot of time and work to make it functional, including removing the asbestos and replacing the entire HVAC system. Moving to Low Street will allow NYS to expand its reach and positive impact on the community. For the well-being of our youth and our future, NYS needs a central and everlasting home, and I urge you all to speak up. It's time to give back to the organization that has given so much to our community.
ELISABETH METSKER
newburyport
The writer is a sophomore at Newburyport High School.