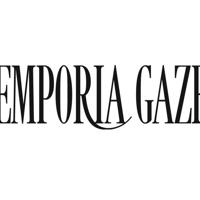 Local family helps Bloom House Youth Services prepare for launch | Gas
With the help of a local family and grants, Bloom House Youth Services, Inc. is preparing to open its doors to homeless youth just over two years after announcing its creation.
A 501 (c) (3) organization formed in 2019, Bloom House will tackle youth homelessness in an inclusive space, providing support through access to case management, mental health care and life skills education to ensure an empowered future.
On January 1, 2022, the shelter will begin operations at the former SOS shelter, 301 W. 11th Ave.
"We got our grant from the Federal Youth Service Bureau for 100% of what we asked for – $ 150,000," said president and founder Clara Corn. "We are so excited. The first thing we started to do was find a space to rent.
It was while looking for properties that Corn met Carlos Garate. Real estate agent at EK Real Estate, Garate showed the group some commercial properties that could have been working temporarily. Then he started telling them more about Bloom House.
"They started telling me their story of what they were going to do," he said. "I was able to spend more time with them and listen to their dream, which they were talking about in the long term and that's when I remembered that our agency had the SOS shelter. I mentioned it to them and they just lit up.
The grant Bloom House received would not allow the purchase of a building, but they could use funds to rent. That's when Garate came up with a "spur of the moment" plan: buy the house himself and rent it out at Bloom House at a rate the organization could afford.
"When I said to my wife [Amy Garate] about this great idea, it wasn't really asking, "he said with a laugh. "It was more or less saying, 'This is what we do.' She jumped in and she was all-in, 100% on board.
Garate said it was an easy decision as it aligns with the mission of the AceItUp fund – the non-profit association created by the couple after the death of their 13-year-old son, Ace Garate, in 2019.
"I've been quite blessed in real estate here in town, when things happened with my son the community came together around me," Garate said. "Not just donations and stuff like that, but it was more of a 'I'm going to use you as a real estate agent to buy this house.' I was able to put myself in the position where I could afford to buy a house and be able to help them. "
Corn said that's why the shelter will be called Bloom House Youth Services in Ace's Place.
"We are very grateful to Carlos and Amy; it's just the perfect fit, "continued Corn. "Carlos came up with the idea of ​​naming the building" Ace's Place "and asked us what we thought about it and we were already looking for ways to honor Ace, because it really fits the mission of helping children in need. . "
Ace, said Carlos Garate, was the kind of kid who loved to help others.
"He was always in school helping children who didn't have friends," he said. "He gave them this little space to escape from the harshest reality, and that's kind of what we're going to help them for. Bloom House does it all.
Corn said Bloom House's services will include 24/7 reception services for young people between the ages of 14 and 18, whether they are runaways or homeless. The shelter will also be the only base center located in the state. The Core Center Program is a program of the FYSB that seeks to reunite young people with their families or find suitable alternative placements, while meeting the immediate needs of runaway and homeless youth under the age of 18.
"Our services are up to 21 days, so our kids will have a bed for up to 21 days in their own room," said Corn. "Our intention is to make sure that homeless youth have security and that sense of empowerment. Having your own space is really important.
Meals, therapy services, case management, showers, laundry services and other basic services will be provided. An on-site shelter manager will also be available 24/7, even if he's not on the clock. Corn said she was in the process of contacting all state universities to inquire about internship and volunteer opportunities at the shelter.
Corn said the grant requires some community twinning and Bloom House Youth Services would not be able to function without the generous support of the community.
"I cannot overestimate the amount of contributions," she said. "Every little bit counts and if people want to donate to use it, they can find the 'support' page on our website and they can donate through PayPal. Or, if they want to donate a check, they can. We're thinking about ways we can really thank our biggest donors who have been just amazing in helping to make this possible. "
Garate said he and Amy were "100% on board" to help Corn and the rest of the Bloom House board cross the finish line.
"Every city needs something like this and this will be the one place in all of Kansas," Garate said. "This is definitely something that will hopefully grow and we can continue to work in partnership with Bloom House. Hopefully we can get along in all the big cities.
For more information on Bloom House and how to support its mission, visit www.bloomhouseks.org.