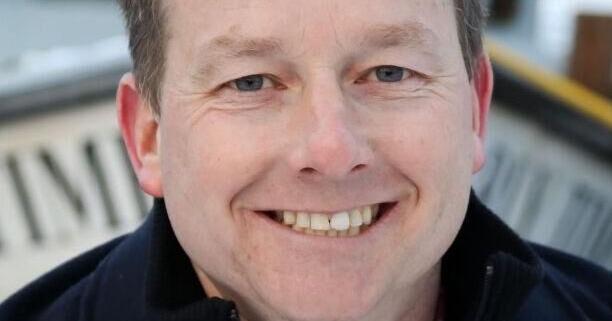 Mayor-elect Sean Reardon discusses budgets, Newburyport Youth Services | News
NEWBURYPORT – Mayor-elect Sean Reardon appeared on Local Pulse over the weekend to discuss the city's schools and budget process, next steps for Newburyport's youth services and other priorities as he is preparing to take office in January.
Speaking to internet radio host Joe DiBiase, Reardon said that while typically around 60% of the city's general fund budget goes to schools, he would not lock the superintendent into a specific number.
"What I really want to give the school committee and the superintendent the power to do is really pursue this ambitious budget," he said.
This means allowing Superintendent Sean Gallagher and his leadership team to decide their priorities for the city's schools and come up with a number that makes the most sense to turn those priorities into achievable items.
Although Reardon, as mayor, chairs the school committee, he does not plan to be a voting member when the school budget is proposed.
"Because it's my budget, I don't intend to vote for the budget," he said. "I would like the six elected officials to vote on the budget and if they send it to me, whether or not it corresponds to what I had in mind, then it's up to me to either send it back or find the money. to fund the priorities they seek to fund.
Reardon wouldn't be the first to do so. In Amesbury, school committee chairperson and mayor Kassandra Gove abstained from the budget vote for the past two years, saying it would be a conflict of interest to vote in favor of the committee's recommended budget as she develops also its own municipal budget. .
"If there are things Superintendent Gallagher and his leadership team want to do for our schools, let's have this conversation and find a way to do it," Reardon said.
Last week, the Budget and Finance Committee began discussions on a proposed purchase of 57 Low St., a site long sought after by Mayor Donna Holaday as the future home of Newburyport Youth Services.
In February, city council voted 6-5 against the purchase of 57 Low Street, but the property is back on the table following soil surveys and air quality tests.
Reardon said he was in favor of buying the Massachusetts National Guard property on Low Street during his first discussion, especially given its proximity to schools.
At the moment, he couldn't say if Youth Services would definitely work in this space. Reardon said he had yet to speak to manager Andrea Egmont "to see if this was still a viable site for her."
Wherever youth services meet, the mayor-elect has said it has to be a public process. Some of the other sites under consideration include Cushing Park on Kent Street, the former Enpro services at the corner of Route 1 and Carey Avenue, the former Brown School at 42 Milk Street and Fulton Pit – a municipal property. used as a warehouse for Department of Utilities documents at the bottom of Fulton Street.
When he takes office on January 3, one of Reardon's priorities is to develop a facilities master plan "because I really think we need to understand what we have right now down to town here in town, what buildings we are using, what are the future uses or capacity capacities of the properties that we own, as these should be at the root of some of these decisions. "
He said the former Brown School at 42 Milk Street, which Youth Services moved into "temporarily" over six years ago, is an example of a city-owned property in need of a plan in place.
"We should be monitoring our schools all the time and asking ourselves if we're going to have space issues later," he said. "All of these decisions, I think, have to live in a facility master plan."
The Committee on Budget and Finance will resume the Low Street discussion on Tuesday at 6.30 p.m.
Reardon also discussed his search for a chief of staff, his desire to hire a contact person at Town Hall to oversee economic development, and his hope to see the town negotiate with New England Development regarding the future of Waterfront West.
Also on the show, Mary Ann Abbott and Kristin Hunter shared details about the Anna Jaques Hospital Aid Association vacation home tour coming up on Saturday, and Jack Santos and Mary Anne Macaulay spoke about William Lloyd's talk. Garrison taking place Friday at 7 p.m. at Old South Presbyterian Church.
To listen to this episode of Local Pulse or to download podcasts anytime, visit www.newburyportnews.com/LocalPulse.
Journalist Heather Alterisio can be reached by email at [email protected] or by phone at 978-961-3149. Follow her on Twitter @HeathAlt.