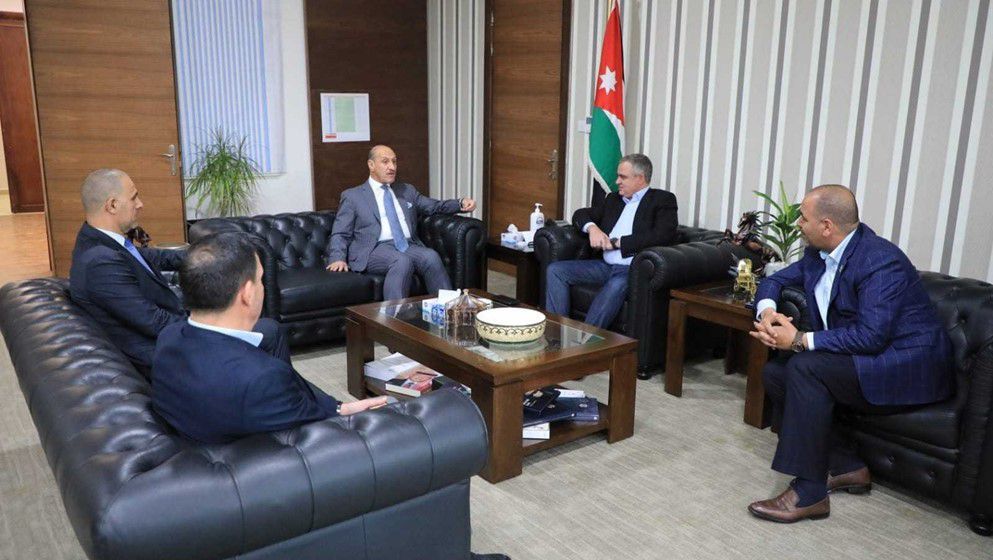 Minister of Youth and his Iraqi counterpart discuss improving coo…
AMMAN – Youth Minister Mohammad Nabulsi on Thursday discussed with his Iraqi counterpart, Adnan Dirjal, ways to strengthen joint youth cooperation between the two countries, according to Jordanian News Agency, Petra. اضافة اعلان
Speaking during discussions held at the headquarters of the Ministry of Youth, Nabulsi reviewed a series of current programs of the Ministry and its plans to activate and develop youth centers and launch activities, which would enhance the participation of young people. Jordanians in public life and promote economic empowerment, entrepreneurial and voluntary initiatives. .
For his part, Dirjal highlighted the "strong" relations between Jordan and Iraq, noting the need to integrate young people in the joint activities launched by the two countries.
The two sides also stressed the need to develop an executive program to activate the joint cooperation agreement, which aims to launch youth programs and promote youth exchanges, according to a statement from the ministry.
While visiting Al-Hussein Youth City, the two ministers toured its various facilities and learned about its role in serving sports and youth movements and the local community.
Read more national news
Jordan News