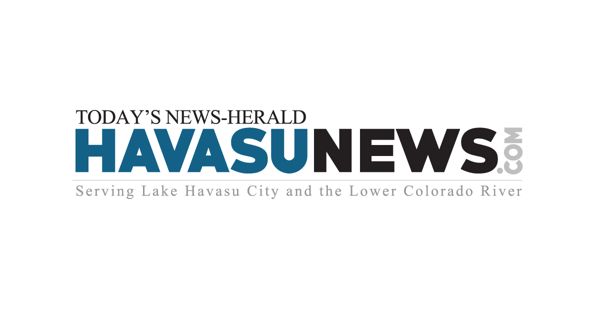 Our take: The city of Lake Havasu needs a youth center | Opinion
The school has been closed for just over a week, which means there are a few thousand children with much more freedom in their schedules. This works great for many families, but many others struggle to get their kids looked after at this time of year. Many working parents simply allow their children to stay home, unsupervised and probably quite bored once the XBox and streaming services lose their luster.
Our children need something to do during the day.
It goes without saying that if children of working parents are left unsupervised, they are more likely to experiment with drugs, alcohol, or other bad behavior.
The city's summer camp programs have been a good fit over the years, but staff shortages have limited the number of students who can participate this year.
It is high time for this community to re-explore a full-time youth center. There has been a vacuum for young teens in this city since the Havasu Youth Center closed nearly a decade ago. You may recall that the organization operated for about 35 years, but was forced to close in 2014 due to lack of funding. It was a costly operation, to be sure, but make no mistake, no youth program will produce a short-term return on the dollar. Still, it's a worthwhile investment when the community benefits from lower dropout rates, lower childhood obesity rates, and lower crime rates.
Vision 20/20 planning efforts a few years ago identified issues such as water, education and economic development as key challenges for Havasu's future. Youth issues were mostly absent from these discussions, but the Vision 20/20 plan emphasized the need to attract young professionals to this field. One of the main ways to do this would be to improve the amenities that young families are looking for. That means great schools, engaging youth programs, and yes, strong after-school care.
Lake Havasu City needs something like a Boys & Girls Club – a full-time drop-in center for kids of all ages, open evenings and weekends. Boys and Girls Clubs in other communities offer youth sports programs, homework help, computer classes, arts and crafts, and more. Of course, that would require money and staff, but Havasu could easily start with a small program at the aquatics center and grow from there.
Start with a community youth summit – a planning effort similar to the 20/20 Vision plan, but with a more limited scope. Bring stakeholders from the city, school district, churches, and other community groups together in one room to discuss issues important to youth and families, with a mission to make Havasu a better place for families who working. The results are worth it.
— Today's Herald