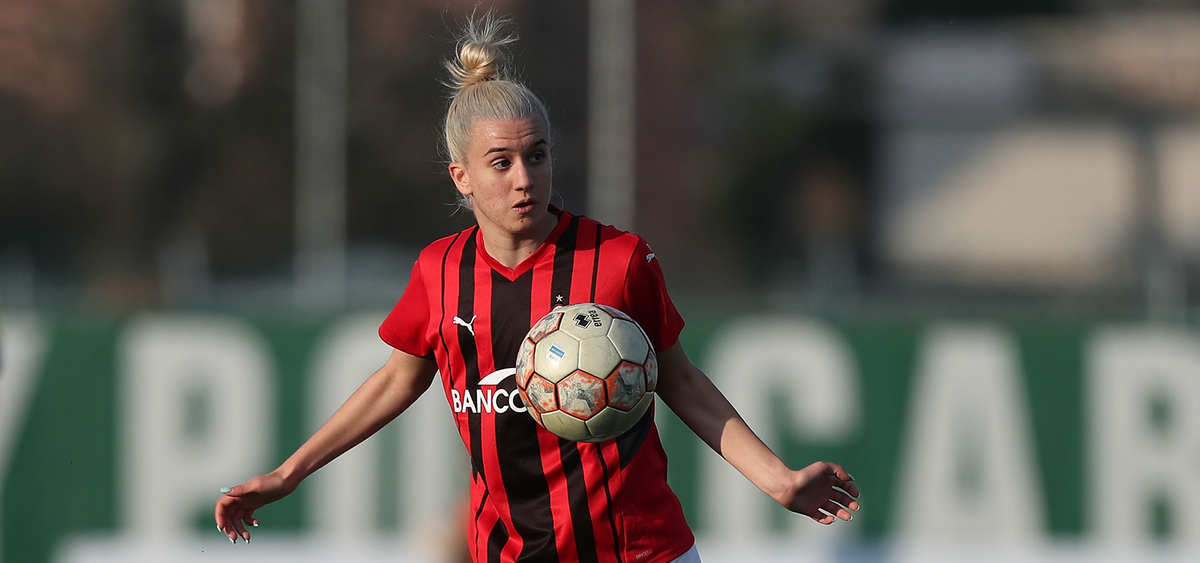 Results of the Rossoneri Youth Sector: April 23-24, 2022
In our recap of how the Rossoneri youth sector went this weekend, we start with the Primavera woman side, who bounced back from their midweek loss to Juventus with an excellent victory over Tavagnacco (hat-tricks for Avallone and Renzotti). Thanks to this success, the Rossonere of Coach Corti moved to at a point the Bianconere, who lost to Sampdoria, and maintained their advantage over third-placed Inter with three match days of the remaining regular season.
During a weekend when the program was not particularly busy, the victories recorded by the U16 and U15 finished Citadel on the last day of the regular season stand out. The Abate team had already qualified for the national final, with its 9-1 victory (a hat-trick from Sia) ensuring them the head of their group. Bertuzzo's team, meanwhile, needed at least one point to approve qualification, and their 4-1 the win also saw them seal first place. Good job guys !
WEEKEND RESULTS:
PRIMAVERA: girone di ritorno Matchday 14, AC Milan 1-4 Bologna (24′ Robotti)
WOMEN'S PRIMAVERA: girone di ritorno Matchday 8, AC Milan 8-0 Tavagnacco (17′, 46′ and 69′ Avallone; 43′, 52′ and 80′ Renzotti; 30′ Morleo; 62′ Rossi)
UNDER 18: girone di ritorno Matchday 12, AC Milan 1-1 Atalanta (61′ Condello)
WOMEN'S UNDER 17: rearranged girone di ritorno Matchday 2, Airoldi 0-13 AC Milan (5′, 10′ and 26′ Pecce; 43′, 49′ and 61′ Adelfio; 8′ Pengo; 24′ CSC; 41′ Cappa A.; 52′ Zanisi; 55′ Zapelli; 56′ Sperduto; 78′ Pomati)
UNDER 16: girone di ritorno Matchday 9, AC Milan 9-1 Cittadella (3′, 36′ and 56′ Sia; 74′ and 82′ Martinelli; 58′ Scotti; 62′ Bonomi; 65′ Di Siena; 75′ Manto)
UNDER 15: girone di ritorno Matchday 9, AC Milan 4-1 Cittadella (29′ and 63′ Camarda; 70′ Sala; 82′ Battistini)
LESS THAN 12 YEARS: Matchday 9, Rhodense 1-4 AC Milan (Sorrentino x2, Borsa, Marasco)
WOMEN UNDER 11: Matchday 9, Seguro (maschile) 12-3 Milan (Carfí, Dan, La Rocca)
LESS THAN 10 YEARS: Matchday 9, Alcione 1-4 AC Milan (Kostyuk x2, Baratti, Tarabugi)
UNDER 9 YEARS: Matchday 9, AC Milan 11-3 Centro Schiaffino (Pinton x3, Bernasconi x2, Ruggeri x2, Gambarotto, Marchesetti, Sorrentino)
the PUMA AC Milan Jerseys for the 2021/22 season are available: get yours now!