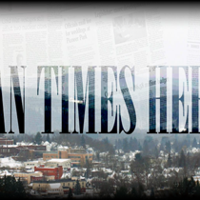 Study the closures of youth centers, find concrete solutions | Editorial
I would like to take this opportunity to comment on Rick Miller's January 10 article regarding Gladys Carrion, Commissioner of the Cattaraugus County Legislature and Office of Child and Family Services (OCFS).
First, I commend our county leaders for their November 25 resolution opposing the closure of the Cattaraugus Residential Center and the Great Valley Residential Center. I thank our legislature for supporting the children, families and workers of Cattaraugus County.
Commissioner Carrion has plenty of numbers and statistics at her fingertips to back up her view that Western New York doesn't deserve OCFS youth facilities. She also strongly supports the idea of ​​regionalization, which places young people in public institutions closer to their communities of origin.
My questions to Commissioner Carrion are: What numbers or statistics document the success or failure of regionalization in New York State? How many additional youth community programs will be needed and funded in this year's budget? (Cattaraugus County Youth Services is facing serious cuts. I have a feeling other counties in New York State are in the same boat.) What about services follow-up for newly released young people? (The Buffalo Evening Reporting Center is on the shutdown list.)
Governor Paterson created a task force to find answers to these questions and to address many other issues facing the juvenile justice system in New York State. It makes no sense to me to shut down facilities in Western New York before this task force has had a chance to really study the issues and come up with concrete solutions.
Commissioner Carrion is concerned, like all of us, with saving money. But is it profitable to shut down a fully functional, fully staffed, state-of-the-art facility like the Cattaraugus Residential Center and find, a year later, that our state really needs it?
As a taxpayer, I want to find solutions to the financial problems of our state. But let's do it with intelligence and foresight.
Amy Holt
olean