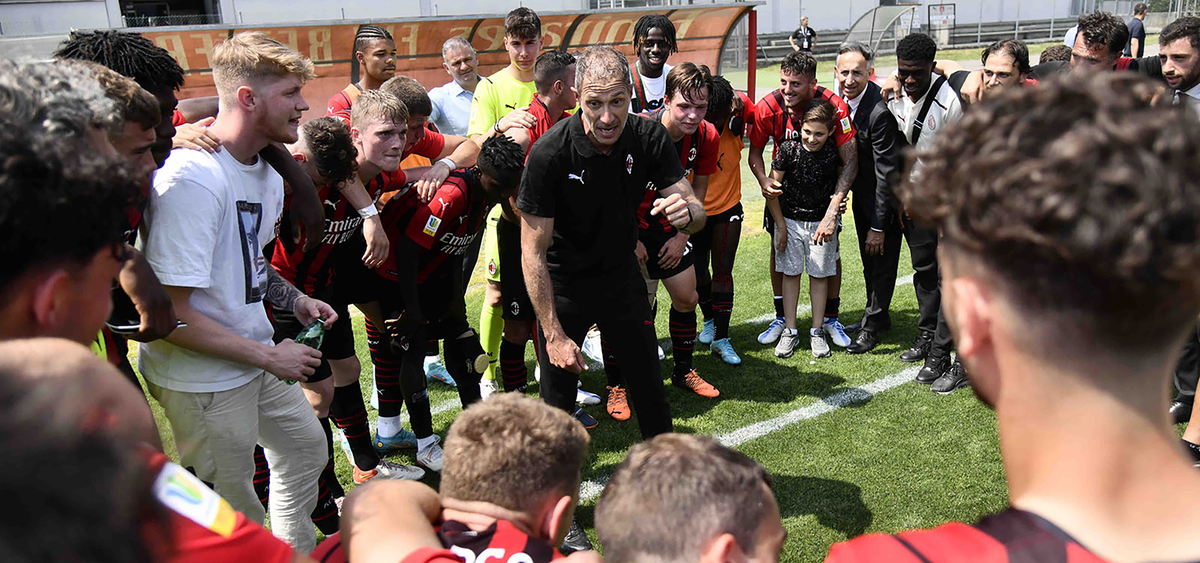 The results of the Rossonero youth sector for May 14 and 15, 2022
It was a very satisfying weekend for the Rossoneri Youth Sector! A special mention to both Primavera teams, both of whom scored important wins in a bid to achieve their respective goals: the men's team ended their season with a comeback, a 4-2 win over Genoa, with Nasti scoring a brace and ending the season with 16 goals to his credit. The women, for their part, sealed a 2nd place at the end of their regular season, with a superb victory away from Pro Sesto.
the U15 The national phase started well in the round of 16, on the lawn of Udinese. the U16However, they failed to go beyond their 1-1 draw with Benevento: the second legs await both sides on Wednesday as they return to Vismara. Finally, the interregional phase of the advancement of women U17 and U15 teams will continue, as both teams ran out of winners.
WEEKEND RESULTS:
PRIMAVERA: girone di ritorno Matchday 17, AC Milan 4-2 Genoa (11′ e 77′ Nasti; 52′ El Hilali; 63′ Robotti)
WOMEN'S PRIMAVERA: girone di ritorno Matchday 11, Pro Sesto 1-8 AC Milan (21′, 31′ and 75′ Selimhodzic; 8′ and 46′ Avallone; 54′ Semplici; 72′ Bruschi; 75′ Rossi)
UNDER 18: Girone di Ritorno Matchday 15, Genoa 2-0 AC Milan
WOMEN'S UNDER 17: 3rd round of the interregional phase, AC Milan 3-2 Sampdoria (44′ Sperduto, 64′ Cappa, 91′ Polillo)
UNDER 16: Round of 16 (first leg), Benevento 1-1 AC Milan (32′ Sia)
UNDER 15: Round of 16 (first leg), Udinese 1-2 AC Milan (59′ Sala, 62′ Batistini)
WOMEN'S UNDER 15: Interregional phase 3rd round, Florentia 2-5 AC Milan (Stendardi x4, Peres)
UNDER 14: Interregional phase 3rd round, AC Milan 0-0 Juventus
the PUMA AC Milan Jerseys for the 2021/22 season are available: get yours now!