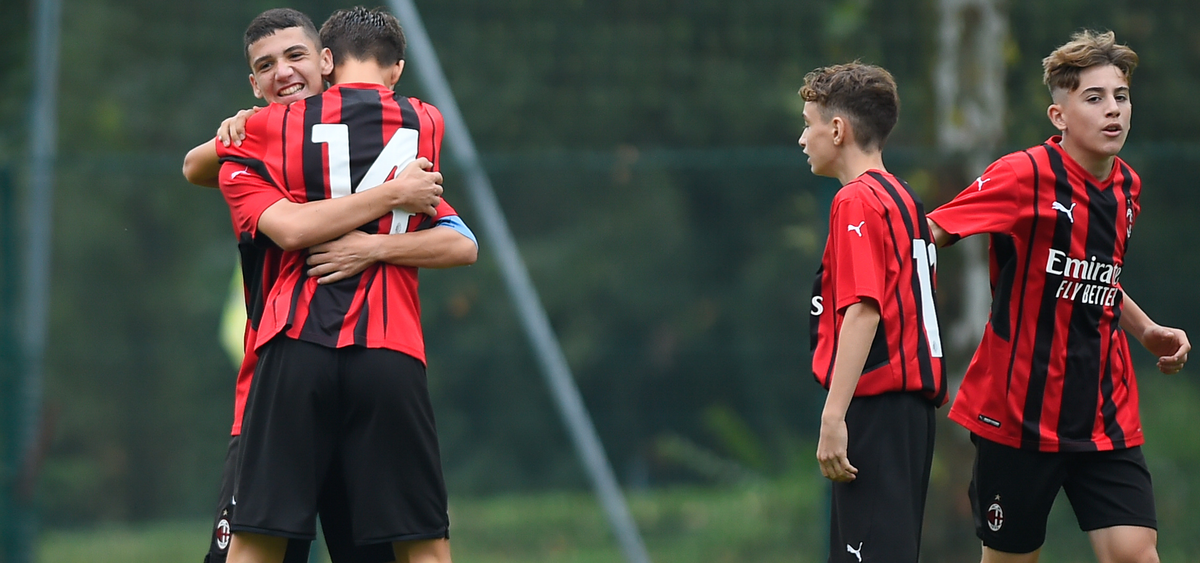 The results of the Rossonero Youth Sector from December 18 to 19, 2021
There have been a lot of victories for the Rossoneri Youth sector the last weekend of 2021. Perhaps the sweetest note of the weekend came from the two Primavera teams: Giunti's Men beat Pescara at Vismara for a third consecutive league victory; by Corti women, meanwhile, kept pace at the top of the standings (one point ahead) after beating Como.
Let us also mention the dazzling victory away from the men U15, who beat Cittadella 2-0 to maintain their grip on first place. the Under 17, meanwhile, also played against Cittadella but drew 1-1. Many younger age groups also ended the year on a high note, such as the U12, U11 and U10.
ALL WEEKEND RESULTS
SATURDAY DECEMBER 18
PRIMAVERA: Matchday 13, AC Milan 4-2 Pescara (1 'against Scipione, 4' and 43 'Traorè, 71' pen. Nasti)
UNDER 11: mathcdy 9, Seguro 1-6 AC Milan (Cremonesi x2, Jadid x2, Fiorenza, Santopaolo)
WOMEN UNDER 11: Matchday 6 (rearranged), Città di Opera against AC Milan (postponed)
SUNDAY DECEMBER 19
PRIMAVERA WOMEN: 10th matchday, Como 0-7 AC Milan (18 'and 57' Avallone, 30 'Morleo, 33' Renzotti, 46 'Cortesi, 69' Dal Brun, 75 'Boldrini)
UNDER 18: Matchday 13, AC Milan 0-1 Fiorentina
UNDER 17: Matchday 12, Cittadella 1-1 AC Milan (40 'Longhi)
LESS THAN 15: Matchday 9, Cittadella 0-2 AC Milan (28 'Liberali, 84' Camarda)
Less than 12 years : matchday 2 (rearranged), AC Milan 4-3 Lombardia Uno (Borsa x2, Sorrentino, Marasco)
LESS THAN 10 : Matchday 8 (rearranged), Alcione 1-7 AC Milan (Kostyuk x3, Tarabugi, Lam, Donato, Gagliardi)
the PUMA AC Milan jerseys for the 2021/22 season are available: buy them now!