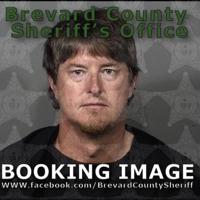 UPDATE: Former Plover youth minister accused of sexual assault is now in custody | Crime
UPDATE:
Jordan Huffman, the former Plover youth minister facing multiple felony charges, is now behind bars in Florida.
The Brevard County Sheriff's Department arrested Huffman in Florida around 6:30 p.m. Tuesday.
He is due in court on August 24.
———————————————-
PLOVER, Wis. (WAOW) – A warrant has been issued for the arrest of a former youth pastor in Plover. Jordan Huffman, 51, is charged with multiple crimes, including first-degree sexual assault of a child, incitement to childhood, and repeated sexual assault of a child.
Huffman is accused of molesting the child from 2017.
The child was 12 at the time and the abuse is believed to have continued until 2019.
Authorities say Huffman was working as a youth pastor at Woodlands Church in Plover when the victim's parents asked Huffman to mentor the child who was acting out at school and drinking alcohol.
Court documents say the victim was assaulted more than 10 times over a three-year period.
According to court documents, the victim said that before his 13th birthday, Huffman provided alcohol or marijuana to the child and that the assaults took place while the child was under the influence.
In the documents, the victim said that when he was around 15, he told Huffman he didn't want to do anything sexual anymore and that Jordan respected that. He said they continued to hang out without anything happening for about six months before Huffman told him he didn't want to hang out with the kid anymore.
Huffman now resides in Florida. According to the criminal complaint, Huffman likely moved to Florida after two other victims came forward and accused Huffman of abuse, but ultimately decided not to press charges.
The alleged abuse was reported by the father of the child.