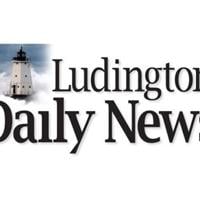 VanHouten named executive director of Staircase Youth Services | Community
VanHouten named executive director of Staircase Youth Services
Kerry VanHouten will serve as executive director at Staircase Youth Services beginning Oct. 1, he announced Monday morning.
VanHouten replaces executive director Cindy Arneson, who is retiring Sept. 30. VanHouten has nine years of experience with Staircase Youth Services as an outreach specialist for homeless youth in Mason and Lake County.
"I am confident that Kerry will find great success as the Executive Director of Staircase Youth Services. She has in-depth knowledge of the population we serve, as well as the resources available to them. She cares deeply about our at-risk and homeless youth and will work tirelessly for them," Arneson said in a press release.
Staircase Youth Services works with at-risk and homeless youth in six counties: Mason, Lake, Oceana, Manistee and Missaukee.
"I have big shoes to fill with Cynthia Arneson retiring. I worked with her for nine years and she did a great job preparing me for this position. She was definitely an inspiration to me. over the years. I couldn't have asked for a better mentor. I am extremely excited for this new journey with Staircase Youth Services and look forward to making a positive difference in the lives of the young people with whom we work through ongoing partnerships within the community," VanHouten said in the statement.
VanHouten holds bachelor's and master's degrees from Ferris State University.
Staircase Youth Services was established in 1979 and is an outreach program that provides services to at-risk, runaway and homeless youth in Lake, Manistee, Mason, Missaukee, Oceana and Wexford counties. Staircase is a free, voluntary program that supports positive youth development, strengthens families and provides safe housing options. Contact us with any questions regarding any of the Staircase Youth Service programs offered at 231-843-3200.